Address Lookup
Add Address Verification to your address forms in moments with our Address Lookup JavaScript package.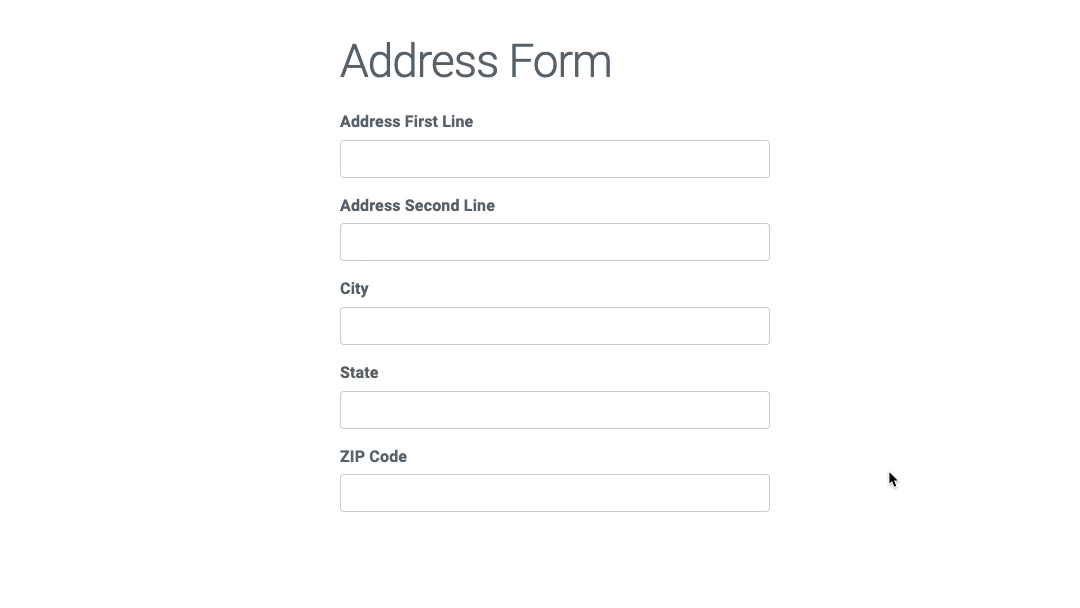 Features​
Rapid Address Entry. Receive address suggestions as you type with a response time of less than 100ms.
Fuzzy Search. Reduce keystrokes by compensating for spelling mistakes.
Word Abbreviations. Accepts abbreviations such as av(avenue), hwy (highway), st (street), wy (way).
Transposed Letters. Handle accidental switching of letters for instance Nwe York (New York) .
Inclusive. WAI-ARIA compliant and works on screen readers for maximum accessibility.
Customisable. Extensively customisable behaviour and styling.
Quick Setup​
Enable Address Lookup by:
Adding your API Key with apiKey
Designating address fields to be autofilled with outputFields
Loading...